February 14, 2022 || HERITAGE'S "QUEEN OF HEARTS" BRAHMAN FROZEN EMBRYO AUCTION
Location: Wharton, Texas | Sale starts and ends Monday February 14, 2022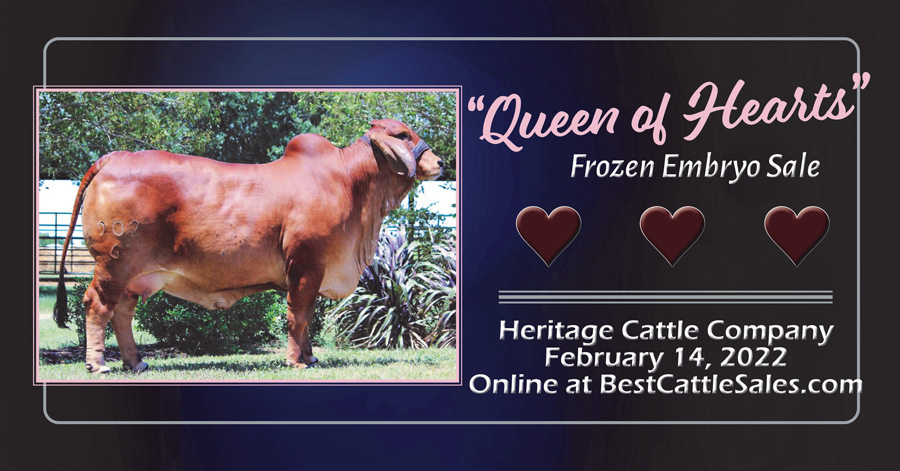 HERITAGE'S "QUEEN OF HEARTS" BRAHMAN FROZEN EMBRYO AUCTION
The first thing you need to do is make sure you are signed up to bid. If you have never signed up you will need to sign up on our Sign Up Page. On the Sign Up Page you will be asked to create an account. See the below image for an example of the form.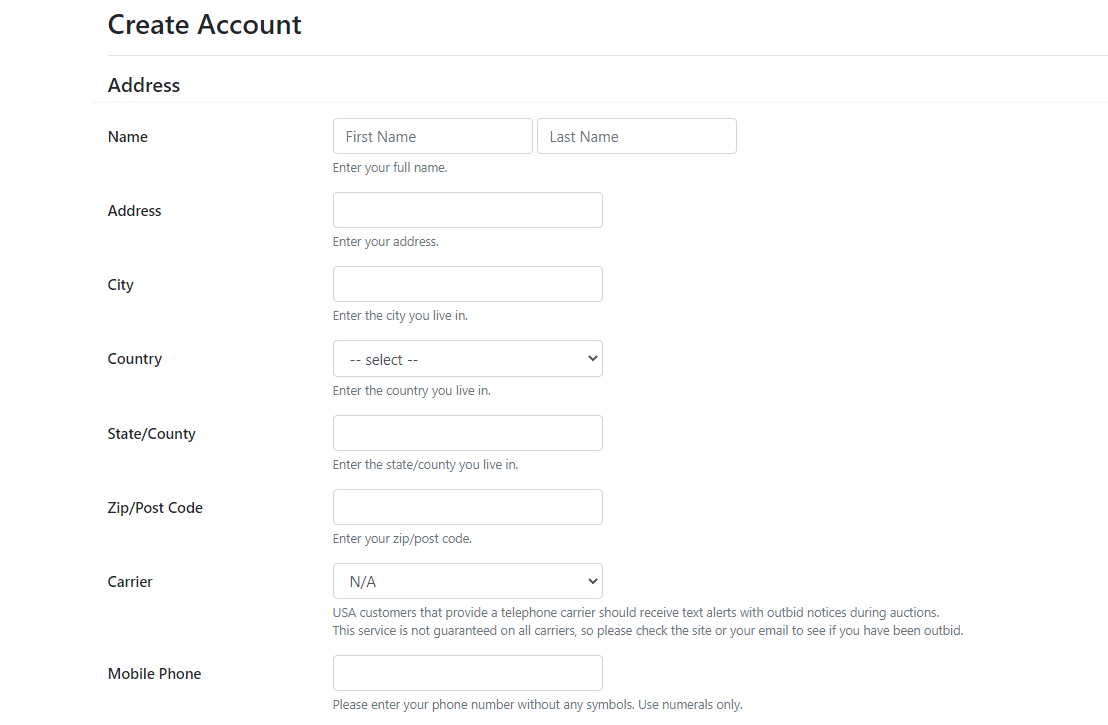 You will also be asked to create a username and password. You MUST have a valid email address in order to SIGN UP AND REGISTER FOR HERITAGE'S "QUEEN OF HEARTS" BRAHMAN FROZEN EMBRYO AUCTION. Remember to hit SUBMIT at the end.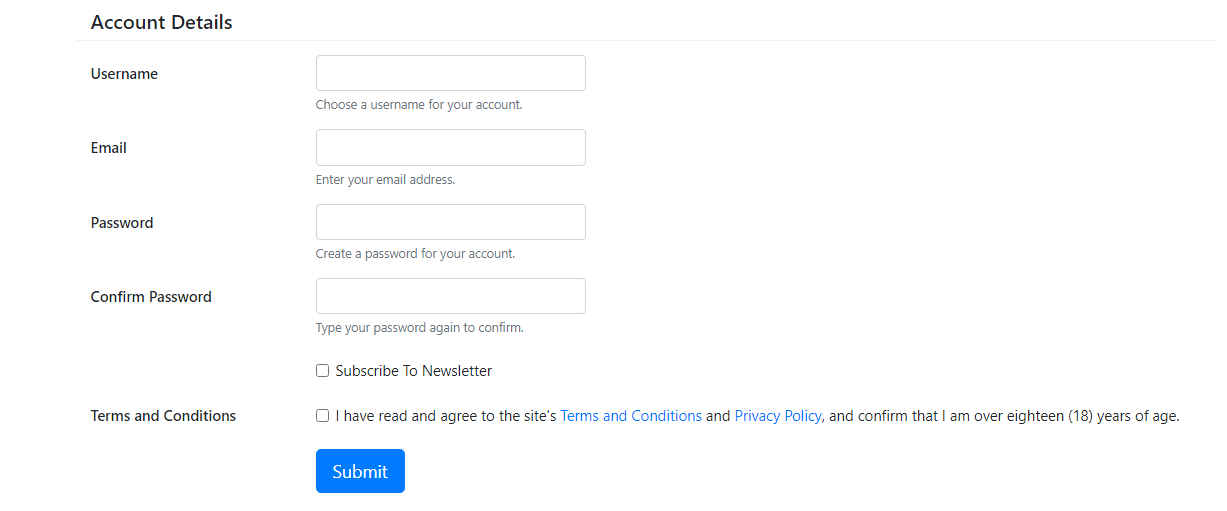 You are almost finished and ready to REGISTER for the HERITAGE'S "QUEEN OF HEARTS" BRAHMAN FROZEN EMBRYO AUCTION! Simply check your email and activate you account. Once you click on the verification of your email you will see this screen.


If you do not see the above screen then you should see this screen and you can request for the verification email to be resent.

If you still do not get the verification email please send us an email and we will help get your email verified.
Once you are signed into your account click to Register for the HERITAGE'S "QUEEN OF HEARTS" BRAHMAN FROZEN EMBRYO AUCTION. On the home page of Best Cattle Sales  look in the drop down for the Category  – HERITAGE'S "QUEEN OF HEARTS" BRAHMAN FROZEN EMBRYO AUCTION. Remember – You MUST be signed into your account in order to REGISTER.  Look for the RED button that says Register For Auction. You will only need to REGISTER one time. This is an image from a past sale to show you what the register button looks like.
For additional information on the sale close process, please visit our bidder FAQ page.
---
SALE TERMS & CONDITIONS
Bidding. All lots will be sold to the highest bidder, unless sale is cancelled by sale management. The Auctioneer will settle any disputes with regards to bids and his decision will be final.
Announcements. Corrections or additions of any information in the sale catalog will be announced on the internet site and will take precedence over any printed material. It is the responsibility of the seller to provide the sale management with any corrections prior to the sale.
Payment Terms. Terms of the sale are cash or check payable to Heritage Cattle in full to sale clerk immediately following the sale. Cattle will not be released until payment is made, unless prior arrangements are made with sale management.
The sale terms and conditions constitute a contract between the buyer and Heritage Cattle and are equally binding upon both parties. The rights and obligations herein are not transferrable or assignable.
UNLESS OTHERWISE EXPRESSLY STATED IN THESE SALE TERMS AND CONDITIONS OR ANY OTHER WRITTEN AGREEMENT BETWEEN THE PARTIES RELATING TO THE SALE, HERITAGE CATTLE MAKES NO OTHER WARRANTIES, EXPRESS OR IMPLIED, INCLUDING ANY IMPLIED WARRANTY OF MERCHANTABILITY OR FITNESS FOR A PARTICULAR PURPOSE, EVEN IF SUCH PURPOSE IS KNOWN TO THE PARTIES. THE REMEDIES PROVIDED IN THESE SALE TERMS ARE THE EXCLUSIVE REMEDIES OF THE BUYER, OR ANY PARTY CLAIMING THROUGH THE BUYER, AND UNDER NO CIRCUMSTANCES WILL THE SELLER BE LIABLE FOR ANY INCIDENTAL, INDIRECT, SPECIAL, CONSEQUENTIAL, PUNITIVE OR EXEMPLARY DAMAGES UNDER ANY INDEMNITY PROVISION OR OTHERWISE.
Embryos. One pregnancy is guaranteed for each lot of 3 frozen embryos, so long as there is no neglect of Buyer and embryos are transferred by a licensed embryo technician.
If no 90-day pregnancy results from transfer of the frozen embryos, Buyer may elect to receive 1 replacement frozen embryo of the same or similar breeding. Embryos must be picked up or transferred within 30 days. If the embryos are not used within one year of purchase, the replacement is no longer available.