December 1, 2 & 3, 2022 || MIDWEST FLECK ONLINE SALE
Location: Osawatomie, KS | Sale Starts: December 1st, 2022 Central Time
As many know I was not planning on having a sale this year. However, after several requests I put together this online sale. The cattle are pictured in their working clothes and were taken directly from the pasture; they are not clipped, dyed, or tranquilized for pictures. These cattle have not been fed for show or catalog shape. They are functional cattle and what you see is what you get. But you can be assured that they will work for you and not fall apart for lack of feed when you take them home.
Fairview Kingpin 57H was brought here from Canada topping his sale offering in 2021. He wasn't cheap but he is worth the effort. I spent many hours reviewing sale catalog after another and monitoring the Canadian sales that year before settling on Kingpin. Settle is the wrong word; he has been a bonus. He was sought out for being homozygous polled and dark dark red. The bonus is that his first calves are the heaviest calves raised on the farm in many years, during drought conditions. Expect all of his calves to be thick, and dark red. No semen will be sold this year but there will be embryos and pregnancies available.  In addition, semen will be available for each open heifer purchased."65" (JS PL Cherie S5 65): Along with Kingpin, 65 offspring and descendants will be featured. Many of you have followed my posts in the past and know that much of my herd is built around this great cow. She is sired by JS Pluto (semen sells also), who is sired by JS Ares, a calf I bought from Vernon Hoffman many years ago. Ares' sire, Iowa Darius G137, is the result of crossing Bold, Iglhoff, and Argonne, and he won several carcass awards in Iowa as a fullblood. Vernon was always proud of his carcass achievements, but he never sold any semen out of that bull- I was extremely lucky to purchase Ares. Ares' dam is out of Zeus and a full sister to G807 and G809, Sir Arnold's Image, and so on (Siegfried x Maureen). Pluto then adds another shot of Siegfried through a full bother to Siegfried's Joseph (and IMO a better brother, Siegfried's Jules). Pluto then brings in Pilot and Poncho through BGR Poncho (semen also sells). On her dam's side she brings in none other than Great Guns Cherie, Bel Western Union 5Z, Romulus, and Hamlet. This cow simply never misses, and I have 6 working daughters in my herd out of 3 different sires. She is the dam of the high selling cow in last year's Midwest Fleck Event sale, the dam of Adolf, and the granddam of the D203 donor cow at SOT, which produced the high selling heifers in the Back to Grass sale in Texas and another top-notch heifer in this year's Magnolia Classic.  There is a live lot (the featured Lot 1 granddaughter), embryos (sexed with Xpress), embryos (daughter's with FSS Polled Hendrix), and semen (JS Pluto and BGR Poncho).
Lots are live now!
**

If you have any questions or problems signing up and registering please contact us at contact@bestcattlesales.com or call The Brahman Journal office at 979-826-4347. After hours call or text Victoria Lambert at 713-806-3998.
---
This Sale will feature the Best Cattle Sales "All Bids In – All Lots Sold" or a modified "Horse Race" style closing format.
The sale starts to close at 6:55 PM on Saturday, December 3 as it takes 5 minutes of no bidding on ANY lot for the sale to close. If there is no bidding between 6:55 PM and 7 PM on December 3 the sale will close. If there is a bid on ANY lot the sale remains open UNTIL all bidding activity ends. Every time there is a bid the clock resets and another 5 minutes is added to closing time. It is suggested to all bidders to watch your lots until the sale is completely closed.
Example 1: Auction closes at 7:00 PM. There is no bidding from 6:55 PM to 7:00 PM. All lots are declared closed and the sale ends at 7:00 PM.
Example 2: Auction closes at 7:00 PM. There is a bid placed at 6:56 PM and countdown clock resets to 5 minutes. Auction is extended. No more bidding occurs. All lots are declared closed and the sale ends at 7:01 PM.
Example 3: Auction closes at 7:00 PM. There is a bid placed at 6:57 PM and countdown clock resets to 5 minutes. Auction is extended until 7:02 PM. Another bid is placed at 7:00 PM. Another bid is placed at 7:04 PM. Another bid is placed at 7:08 PM and countdown clock resets to 5 minutes. Auction is extended. No more bids are placed. All lots are declared closed.
For additional information on the sale close process, please visit our bidder FAQ page.
---
SALE TERMS & CONDITIONS
Coming soon…
MIDWEST FLECK ONLINE SALE
The first thing you need to do is make sure you are signed up to bid. If you have never signed up you will need to sign up on our Sign Up Page. On the Sign Up Page you will be asked to create an account. See the below image for an example of the form.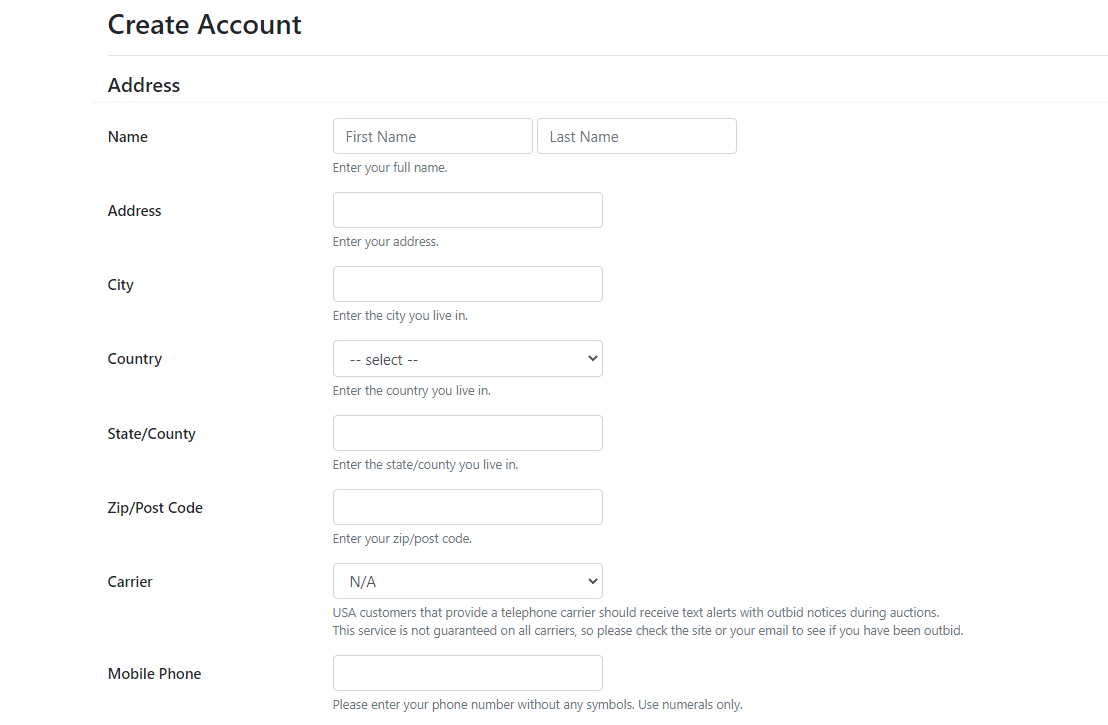 You will also be asked to create a username and password. You MUST have a valid email address in order to bid on the MIDWEST FLECK ONLINE SALE. Remember to hit SUBMIT at the end.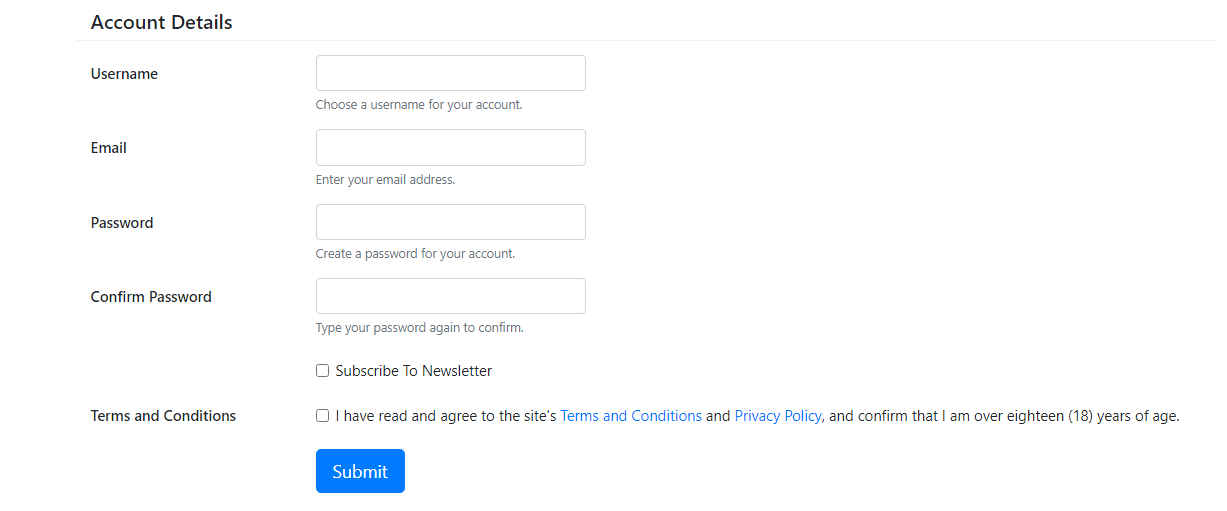 You are almost finished and ready to REGISTER for the MIDWEST FLECK ONLINE SALE! Simply check your email and activate you account. Once you click on the verification of your email you will see this screen.


If you do not see the above screen then you should see this screen and you can request for the verification email to be resent.

If you still do not get the verification email please send us an email and we will help get your email verified.
Once you are signed into your account click to Register for the MIDWEST FLECK ONLINE SALE. On the home page of Best Cattle Sales  look in the drop down for the Category  – MIDWEST FLECK ONLINE SALE. Remember – You MUST be signed into your account in order to REGISTER.  Look for the RED button that says Register For Auction. You will only need to REGISTER one time. This is an image from a past sale to show you what the register button looks like.