HILL COUNTRY QUEENS FALL SALE
PRESENTED BY RedSmith GENETICS
SALE OPENS OCTOBER 28, 2023 AT 8 AM AND CLOSES OCTOBER 29, 2023 AT 7 PM CST
**

If you have any questions or problems signing up and registering please contact us at contact@bestcattlesales.com or call The Brahman Journal office at 979-826-4347. After hours call or text Victoria Lambert at 713-806-3998.
---
This Sale will feature the Best Cattle Sales "All Bids In – All Lots Sold" or a modified "Horse Race" style closing format.
The sale starts to close at 6:55 PM on closing day as it takes 5 minutes of no bidding on ANY lot for the sale to close. If there is no bidding between 6:55 PM and 7 PM on closing day the sale will close. If there is a bid on ANY lot the sale remains open UNTIL all bidding activity ends. Every time there is a bid the clock resets and another 5 minutes is added to closing time. It is suggested to all bidders to watch your lots until the sale is completely closed.
Example 1: Auction closes at 7:00 PM. There is no bidding from 6:55 PM to 7:00 PM. All lots are declared closed and the sale ends at 7:00 PM.
Example 2: Auction closes at 7:00 PM. There is a bid placed at 6:56 PM and countdown clock resets to 5 minutes. Auction is extended. No more bidding occurs. All lots are declared closed and the sale ends at 7:01 PM.
Example 3: Auction closes at 7:00 PM. There is a bid placed at 6:57 PM and countdown clock resets to 5 minutes. Auction is extended until 7:02 PM. Another bid is placed at 7:00 PM. Another bid is placed at 7:04 PM. Another bid is placed at 7:08 PM and countdown clock resets to 5 minutes. Auction is extended. No more bids are placed. All lots are declared closed.
For additional information on the sale close process, please visit our bidder FAQ page.
TERMS & CONDITIONS
This sale is governed by Texas law. These terms represent the full agreement between buyer and Redsmith Genetics. Updates posted at Best Cattle Sales take precedence over catalog. Make sure you create and account and register on Best Cattle Sales before the sale starts.
Payment and Transfer
Terms of the sale are cash, check, PayPal or bank wire due upon receipt, and before animals leave Redsmith Genetics. Unpaid accounts are billed 18% interest beginning 14 days following sale. Upon receipt of sale, Redsmith Genetics will transfer registration paper to the buyer. If full payment is not received within 30 days, then upon written or electronic notice to buyer, Redsmith Genetics shall retain ownership of animal with full property rights, including the ability to sell the animal to another buyer.
Feeding Terms
Cattle will be provided free care until 30 days after sale date. After which will be $10/head/day. Any veterinary expense will be the owner's obligation. All accounts will be billed monthly. Feed charges must be paid in full when the cattle are picked up.
Health
Cattle are eligible for a state approved health certificate for interstate shipment. Buyers should make themselves aware of health requirements for their respective states. Animals have been provided the utmost care, nutrition, and vaccinations under the guidance of our veterinarian.
Animals are assumed sound and healthy at sale time.
Liability and Insurance
Ownership of the animal transfers at the time of sale and buyer bears the risk of injury, disease or death which may occur.
Guarantee
The seller guarantees that all animals are breeders, with the exception of: (a) calves under 12 months of age at the time of the sale; (b) animals shown after the sale has occurred (in such cases, the breeding guarantees, if any, will be those guarantees as are agreed upon between the seller and the buyer); (c) animals who suffer injury or disease following the sale; (d) animals administered any super ovulation drug or growth hormone after purchase; and, (e) animals subjected to gross negligence by or willful misconduct on the part of the buyer.
HOW TO REGISTER ON HILL COUNTRY QUEENS FALL SALE
The first thing you need to do is make sure you are signed up to bid. If you have never signed up you will need to sign up on our Sign Up Page. On the Sign Up Page you will be asked to create an account. See the below image for an example of the form.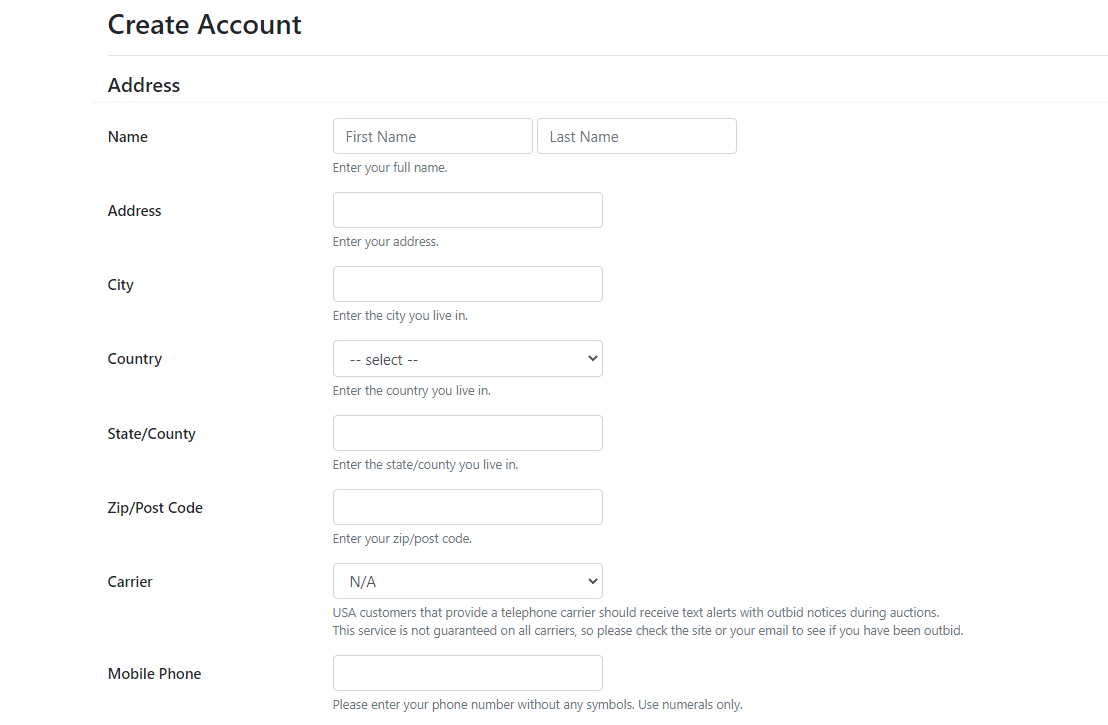 You will also be asked to create a username and password. You MUST have a valid email address in order to register. Remember to hit SUBMIT at the end.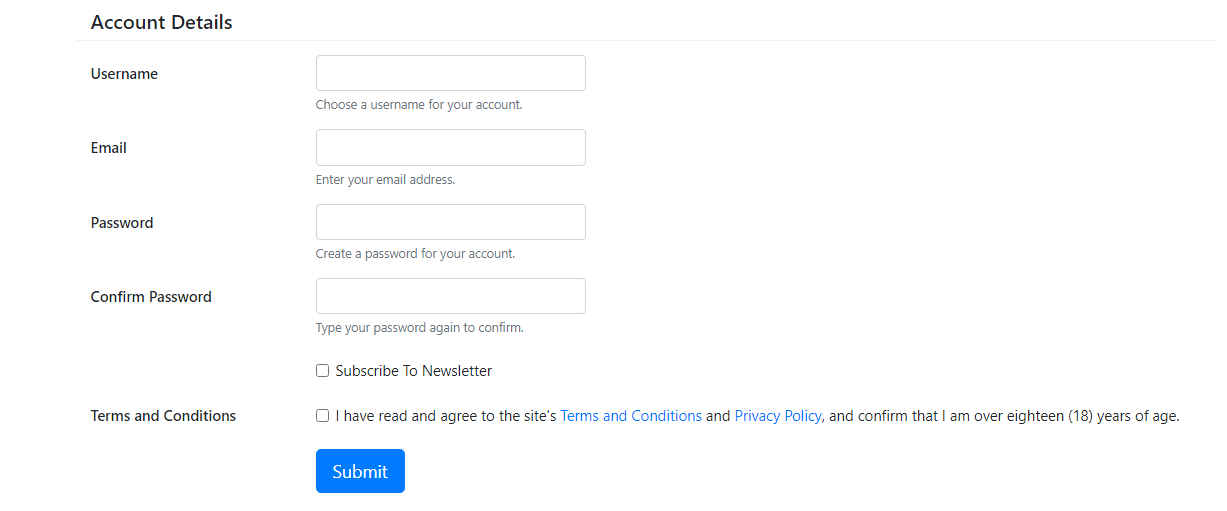 You are almost finished and ready to REGISTER for the sale! Simply check your email and activate you account. Once you click on the verification of your email you will see this screen.


If you do not see the above screen then you should see this screen and you can request for the verification email to be resent.

If you do not get the verification email please check your spam folder or contact Victoria Lambert at 713-806-3998 for assistance or send us an email and we will help get your email verified.
Once you are signed into your account you will need to register for the sale. On the home page of Best Cattle Sales  look in the drop down for the category/ name of the sale. Remember – You MUST be signed into your account in order to REGISTER.  Look for the RED button that says Register For Auction. You will only need to REGISTER one time.